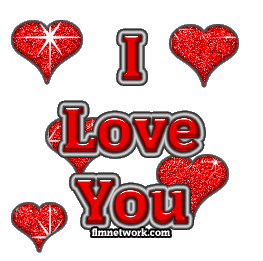 Your smile always brightens my day,
While your words just blow me away.

You make me feel like I can fly like a dove,
There's no one else I adore, no one above.

You love me when no one else is,
When it feels like my life is over, you say I LOVE YOU and it all turns to bliss.

You give me the confidence to go on...making no more sadness,
Loving me...throwing away all of the badness.

You're always there by my side,
When I fall, your arms are open wide.

Your love sets me free,
So finally you can see the real me.

Your heart lets me wish on stars,
That someday I can be wherever you are.

Late at night when I look up at the moon,
The only thing I seem to think about is you.

There's only one thing that I will never forget,
And that's the day we finally met.

When I gaze into your eyes,
I know your the one that will never tell me any lies.

I hate those nights when I'm trapped in a cell when all I can do is think about you,
But then I feel free when I know your thinking of me too.

Your stuck in my head from day till night,
In my dreams in my mind pictures of us hugging tight.

I thank God for those days I get to see your smile,
Cause I only get to see them once in a while.

You're all that I want, all that I need,
Just tell me you like me too and my heart wont bleed.
---
♥ Terima Kasih Kerana Sudi Membaca Entry Honey Syazie ! Like Kalau Suka ! ♥
---